We Remain Open for Business, Ready to Serve You. We're Taking Your Health & Safety As Serious As Ever.
Here at Terry's Plumbing, we have been monitoring the Coronavirus carefully over the last few weeks. We want you to know that we are taking the health and safety of our customers, employees, & members of the local communities that we serve very seriously.
As such, our team has remained vigilant in implementing our health & safety practices on every job. This includes standard practices like ensuring that all of our plumbing technicians wear gloves on every call. It also includes the addition of some new safety measures like ceasing all technician/customer physical contact (i.e. handshaking), sterilizing vehicles at an increased frequency, & ensuring that our entire service fleet stays stocked with shoe covers & face masks.
The latest information on best practices for minimizing Coronavirus exposure risk can be found on the CDC website. Click on the image to be taken directly to the CDC website's Coronavirus hub.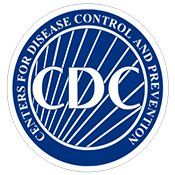 Additional Precautions for the Safety of Our Customers, Employees and Community:
We take our role in the community seriously and try to make every effort to ensure our clients are taken care of, but also that our technicians are safe as we enter our clients' homes and businesses.
If you are sick or have been exposed to the Coronavirus, please cancel your appointment by calling us at (954) 566-4357
Please avoid physical contact with our technicians during the time of the appointment. We will greet you with a warm smile, but not a handshake at this time.
Please wash your hands with soap and water for 20 seconds prior to our arrival for our scheduled appointment. With your permission, our technician will wash their hands as well. Please instruct them to do so, otherwise they will use the company-provided hand sanitizer prior to reaching your door.
Each technician's service vehicle has been equipped with masks that can be utilized upon request, however the CDC does not recommend masks for healthy individuals. Masks are only recommended for those that are sick.
If a technician is sick, they will be asked to stay home and get well; therefore, we ask for your patience and understanding in case an appointment must be rescheduled. As always it is our itent to continue to service our customer's plumbing needs while mitigating any unnecessary risk within our local community & our country at large.
We thank you in advance for your patience during this most challenging and unprecedented time.
Terry's Plumbing